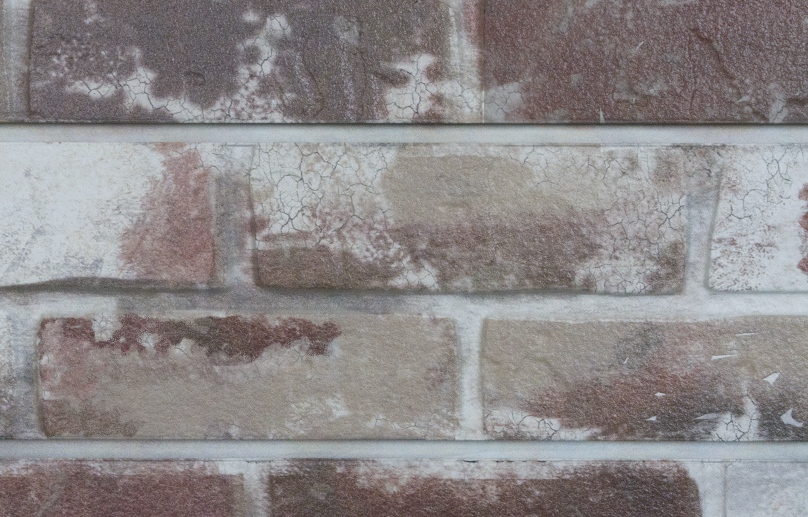 3d textured brick - Old paint
Our best selling 3-D slatwall texture is now available as "distressed" - showing tiny cracks in the surface of the bricks. Available in 5 new colors, you are sure to find the perfect theme to highlight your merchandise.
Available in both functional 3D Textured Slatwall or 3D Textured Decorative Wall Panels.
PRODUCT SPECIFICATIONS
2' by 8' horizontal configuration

6" on center slats

Can hold up to 90 lbs. (6" from the wall, at the screw)

Comes with heavy duty aluminum inserts

Made in America with solid MDF (3/4" thick)

Class C Fire Rated

Available Colors: Gray, Red, Sandstone, Taupe, and White
All panels are hand crafted and finished
Actual colors may vary slightly from these photos